About DiscoverURhistory
---
DiscoverURHistory was born out of a deep love of genealogy, history and family. We love discovering the stories, the people and the events shaping the lives of our ancestors. Joan and Mark are first cousins. Not only do we share DNA, but we have been sharing our passion for genealogy research and family history for over 10 years.
We've uncovered many of our family's stories – immigrants from Ireland, Germany, Poland, Slovakia and the Czech Republic. Our HISTORY has included long lost cousins, tales of a Civil War era murder, tenement disasters, a chamber-maid in a castle and so many more… Now that we have uncovered many of our own family stories, we want to help you experience the joy and excitement of discovering the STORY in your HISTORY.
Our researchers are located in Bloomfield NJ and Freehold NJ – a short distance from many of the important archives, repositories and libraries within the New Jersey and New York City area.
About Our Researchers
---
Joan E. Betancourt
Genealogist & Family History Researcher
Freehold, NJ
Joan E. Betancourt hails from Perth Amboy, NJ.  Her father was passionate about history and he passed that love onto his eldest daughter.  For years Joan had scraps of paper in a basket in the kitchen where she scribbled down the names of her  grandparents' siblings and parents. But they were just names, there was no substance. There was no one behind the names.
That changed in 2000.  Joan's genealogical journey began when her father passed away and she hasn't stopped since.  Joan was fortunate to take a yearlong sabbatical in 2001-2002 to perform research on her paternal and maternal lines.  The majority of her lines lived in Middlesex County, NJ since the 1850s.  Her journey took her to cemeteries in the Perth Amboy/Woodbridge area, the Middlesex County deed and probate offices, multiple public libraries, as well as the Vital Statistics Office in Perth Amboy and the Alexander Library at Rutgers.  Joan's journey continues today with a focus on her Polish, German and Irish ancestors both in the US and abroad as well as her husband's Puerto Rican origins.  With her cousin, Mark, Joan also successfully organized 4 family reunions for her maternal line; new cousins were discovered and present at each event.  The greatest pleasures of her research have been reuniting family members who hadn't been in contact for decades, meeting new branches of her extended family, uncovering her Polish and Irish relative's roles in forming local Roman Catholic parishes and discovering the areas in Europe where her family originated.
Joan has been a Trustee for the Genealogical Society of New Jersey since November 2015, and is also the GSNJ Program Committee Chair. The Genealogical Society of New Jersey (GSNJ) was founded in 1921 by a group of genealogical scholars dedicated to the preservation of New Jersey family history. GSNJ's mission is to discover, procure, preserve and publish information pertaining to families and individuals associated with New Jersey. The Society is the publisher of The Genealogical Magazine of New Jersey, a national leader among genealogical journals and recognized as the preeminent resource for transcribed primary source material from New Jersey. A proud tradition of service through volunteering and the ideals of accuracy and scholarship in genealogical research continue to guide GSNJ's future endeavors.
Joan has a B.S. in Computer Science from Pennsylvania State University and worked as a Department of Defense contractor for the US Army as a project leader until September 2014.  The professionalism, organization skills and dedication to detail she honed as a project leader carried over into her genealogy work.
Joan attended the Salt Lake Institute of Genealogy: American Research & Records: Focus on Families (2014), Advanced German Research (2015), Advanced DNA Analysis Techniques For Genealogical Research (2016), Researching in Washington, D.C., without Leaving Home (2017), Advanced Genealogical Methods (2018) and Gothic Script and Fraktur: Reading Records of Germany, Austria, Switzerland, Poland, and the Czech Republic, plus German-American Church Books and Newspapers (2019); the Genealogy Research Institute of Pittsburgh: Practical Genetic Genealogy (2015); and the Virtual Institute of Genealogy: Reading German Handwriting I, II and III (2015).
---
Mark A.J. Szep
Genealogist & Family History Researcher
Bloomfield, NJ
Mark A.J. Szep is a long-time Essex County, NJ resident. He is one of six children and happens to be a twin. He learned early on the joys of spending time with family and learning from an incredible generation of grandparents, great aunts and uncles. A college history project in the 1990s was the catalyst for his love of genealogy and family history. Focusing on his grandparents, the class required him to interview relatives, research newspaper articles and develop a narrative of their lives. He's been hooked on family history ever since.
Now well over 20 years later, Mark continues to research and explore his family's origins in Germany, Ireland, Galicia (Poland), Austrian-Silesia (Czech Republic) and Slovakia. Mark has visited libraries, archives, walked through countless cemeteries, and spent many a late night on the computer to uncover old ancestors, new cousins and verify the family stories he heard as a child. A great-great-grandfather who went to work and never returned, a great-uncle killed crossing a Newark street, and a great-grandmother who worked as a chambermaid in a Hungarian Castle – are a few of those stories. But of course, there's always that one story, that one mystery yet to be solved.
Mark is a member of the Genealogical Society of New Jersey (GSNJ), Association of Professional Genealogists (APG), National Genealogical Society (NGS), Czechoslovak Genealogical Society International (CGSI), Polish Genealogical Society of America, and other local and national groups.
Mark has almost 20 years of professional experience in the legal, legal education, conference and on-line marketing fields. He focused primarily on legal and online research, writing, editing, marketing, project coordination, events management and logistics.  Mark managed legal education events throughout the United States as well as in London, Ireland, Toronto and Amsterdam. In addition to his genealogy work, he continues to work with clients on an array of marketing projects including content generation, newsletter and e-mail campaigns, website creation and maintenance and social media marketing.
Mark is a graduate of Montclair State University where he received his B.A. in Political Science with a minor in history and a concentration in paralegal studies.
Mark currently serves as an appointed board member on Bloomfield Township's Historic Preservation Commission.
Publications
"Holy Sepulchre Cemetery Records," Genealogical Society of New Jersey Newsletter, Spring-Summer 2017 edition, vol. 26, no. 1-2.
Review: Genealogy at a Glance: Polish Genealogy Research—Updated Edition, Association of Professional Genealogists Quarterly (APGQ), December 2020, pg. 42-43.
Review: Genealogy at a Glance: German Genealogy—Updated Edition, Association of Professional Genealogists Quarterly (APGQ), December 2020, pg. 43-44.
Lectures
Holy Sepulchre Cemetery: Discovering Your Newark Ancestors Through Burial Records, Genealogical Society of New Jersey's 2019 Seminar, June 1, 2019, Mercer Community College.
Intro to Ancestry.com: Gateway to New Family History Discoveries, September 10, 2019, Livingston Public Library.
Dead and Buried in the Garden State: Discovering Death and Burial Records for Your New Jersey Ancestors, October 1, 2019, Morris Area Genealogical Society; February 13, 2020, Washington Township Public Library.
Dead in the Garden State: The Who, What, When and Where of New Jersey Death Records, December 12, 2020, Sussex County Public Library.
Memberships & Affiliations
---
• Association of Professional Genealogists (APG)
• APG – NJ Chapter
• Bloomfield Historical Society
• Czechoslovak Genealogical Society International
• Friends of the Perth Amboy Library
• Genealogical Society of New Jersey
• Historical Association of Woodbridge Township
• National Genealogical Society
• Monmouth County Historical Association
• New York Genealogical and Biographical Society
• Polish Genealogical Society of America
• Polish Genealogical Society of CT and the Northeast, Inc.
• Utah Genealogical Association

Standards & Ethics
---
As proud members of the National Genealogical Society and the Association of Professional Genealogists, our researchers abide by the code of ethics and specific standards for genealogical research.  Please click below to review a copy of these codes and standards.
Association of Professional Genealogists Code of Ethics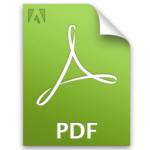 National Genealogical Society Standards for Genealogical Research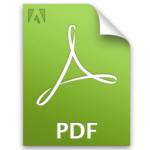 Testimonials
---
"I regret I didn't ask more questions about my heritage when my parents were living. Now, I have details about my family that even my own mother and father probably didn't know. Some details led me across the ocean, but a lot of other information points close to my own backyard!! I'm planning an expedition to a local cemetery with the information Mark provided."
— Mary Ann, Cedar Grove NJ
"The one sense I had from the outset was that this was 'our' quest for discovery, not just mine… Through [Joan's] professional efforts and expertise all my questions, all my unfulfilled imagining were answered and the documentation was astounding: birth and death certificates, marriage certificates, where my relatives were buried, everything I wanted to know you were able to find for me, even a document that told me where in Germany my relatives came from. I was flabbergasted, stunned, awed – my emotions ran the gamut."
— Peter, Sussex NJ
"Mark identified local records that helped fill in blanks in a family's history. What a great resource!"
— Bryna, Middletown CT
"Mark is a true professional, and it was a pleasure to work with him. He understood my needs and was able to suggest intelligent and helpful suggestions based on his local expertise. Thank you for the clear, concise, and well cited reports!"
— Rebecca, Mount Airy MD
"Thank you for the tremendous amount and quality of work you've done!"
— Tom, Inverness CA
"I received the packet of stuff you sent yesterday and looked through your very thorough report. Thank you for all the details you followed up on, even though they didn't produce many new results. These are hard people to trace. Thanks also for all the ideas of things to follow up on. I will continue to pursue finding out more."
— Pat, Crownsville MD
"Discover UR History was very quick and professional in obtaining records and doing research for me in the New Jersey State Archives. Joan is very knowledgeable about their collections, and provided a polished report (with full citations) while being respectful of my client's timeframe and budget. I couldn't recommend her and Mark more highly!"
— Rich, Pittsburgh, PA
"You do know you're my hero, right?!?! This is huge — because we're about to complete our application for the DAR and we need a few last documents, including this one. I am very appreciative of your efforts!!!!!"
— Debbie, Mechanicsville, VA
"Searching for my ancestors was an impossible task for me until I met Joan Betancourt. Joan's professionalism and knowledge of genealogy research was invaluable in finding my family. I will always appreciate the time and patience she put into helping me with this project. Joan kept me informed of her findings in a timely manner and took a personal interest in finding my family. Thanks to Joan, I now have a family tree to share with my brothers and sisters."
— Frank, Charlton, MA
"You've done an excellent job; you're work is thorough, clear and concise. I will have no hesitation hiring you again for another project. Keep up the good work!"
— David, Greenwich, CT
"My parents recently celebrated 50 years of marriage. Their own story would be the most important gift I've ever presented to my family. I needed someone with the expertise, insight and desire to tell our story. Joan Betancourt of DiscoverURHistory exceeded my hopes and expectations, delivering a story and history that brought my parents to tears. I could tell that my family, both living and those no longer with us, were important and exciting to Joan. She immediately found exciting and meaningful stories and put them in a sequence that was easy to understand and fun to read. Joan is passionate about history, and she wove my family's story into the fabric of the world over time. I was impressed by her ability to not only organize our family tree but give it historical context that was beautiful. I learned about my family, but more importantly, the historical contributions they made. I encourage all families to take advantage of DiscoverURHistory and let their story be one of your greatest gifts."
— Chris, Freehold NJ
"I'm not sure if thank you is adequate! Starting my day by reading through this report was absolutely delightful – I was sad when I reached the last page, I wanted to keep reading! Thank you for completing such a thorough report; it was like reading a book, excited to see what happens next."
— Brooke, Orange, NJ
"The information was enormously helpful and effectively bridged the gap between information I had and family links suggested by DNA testing. Thank youf or your efforts!"
— Denis, Minneapolis, MN
"Thank you for providing this service. You have no idea how helpful this is. If I could drive the 400+ miles to Trenton, I wouldn't know where to go, where to park, and how to navigate the records. You got exactly what I needed in no time flat. I appreciate this so much."
— Susan, Kernersville, NC
"My family and I have Joan Betancourt to thank for help with our Luxembourg dual citizenship applications. A few months ago, after running up against stone walls and facing a deadline, I found Joan's contact information. The first time we spoke Joan said, "I can get the documents in a week." I could not believe it but Joan came through as promised, and then some. As always with bureaucratic dealings I'd missed a detail on the eve of the deadline and Joan went right to the agency processing applications to make sure we were getting the right information back to them. This action bought an extra 48 hours, I was given the opportunity to have my relatives submit applications. Thanks to Joan's efforts, six other relatives will now have dual citizenship, as well!"
— Barbara, Seneca Lake, NY
"Mark, You did an amazing job. You took a name (an alias) and an address from 60 years ago, found his date and place of birth, which lead, via a circuitous path, all the way to today. And not to a marker in some graveyard, but a living 92 year old 10 states away. Should such a contest exist, I would nominate you as Genealogist of the Year."
— James, Milton, MA